Fucking Her Best Friend's Brother In Public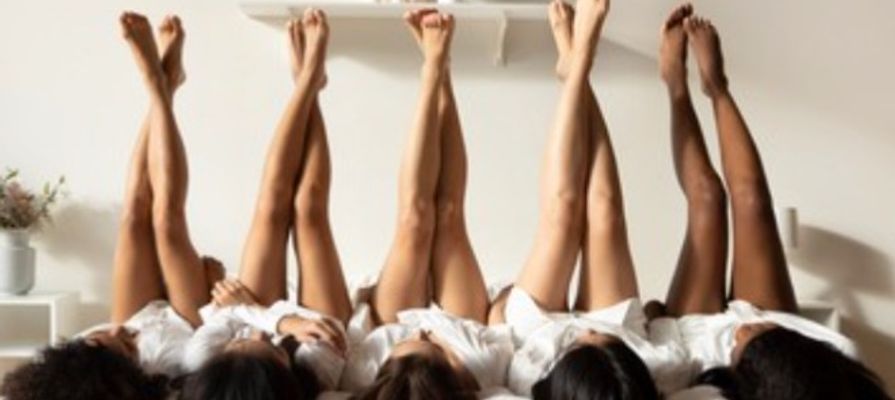 "Oh please," Lara said to Jessica, who was already drunk, "you can't fool anybody, we all know you're practically a virgin, that's why Marc left you!" she said out loud for the entire hotel to hear.
Jessica's jaw dropped in surprise as Lara's brother, Rob, shut her up immediately, "Okay! Lara! Time for you to go to bed, now!" he said as Jessica stood up and headed to the balcony of the room. Lara's family had invited Jessica to join them on their holidays, Lara and Jessica had been best friends since they were kids and she was practically part of the family, so Jessica accepted.
But it was surprising that despite being all grown-ups, they were still sharing a room like little kids in kindergarten.
Jessica was visibly upset, so she went outside to try and calm it down, the night was warm and she admired the balconies on the building in front of theirs. Then she noticed a man, relaxing on the balcony as he enjoyed the night reading a book, a couple of balconies up were an old lady, having a drink and relaxing.
"Leave me alone Rob!" Lara shouted and then, after hearing something falling and wood creaking, everything went silent. Then a snoring sound flooded the space, and Lara was deeply asleep.
Jessica was still wearing her bikini under a sheer beach dress; she didn't care much about getting changed. Then the balcony's door opened and Rob walked outside. He wasn't wearing his shirt and her eyes instantly got distracted by his perfect abs, his broad shoulders, his muscled arms, and his strong chest. She started wondering when Rob got so hot.
They both stayed silent, but Jessica knew his eyes were fixed on her, she couldn't avoid the heat starting to grow inside her. She tried to ignore it, but his eyes were insistent and she could feel them calling for attention, she flipped her hair back, resisting the magnetism that began between them ever since they got on that plane, Jessica just couldn't ignore it anymore.
"Please stop, don't look at me like that," Jessica said to him.
"Like what?" he asked.
"Like that!" she said wiping her hands in his direction. "Why are you staring at me?"
"I can't?" he asked back, stepping forward. His sole presence was intimidating her, making her heart beat fast and hard, adrenaline started flowing through her veins when she realized he took another step forward, then he snorted and leaned on the balcony, "I think Lara doesn't know you that well."
"What do you mean?"
"I don't think practically-virgin girls would touch themselves and moan a man's name while doing it."
Jessica's jaw dropped again. "And I'm pretty sure I heard you say my name a couple of times while biting on the pillow to keep quiet."
She gasped, feeling the weight of her actions on her shoulders, she was certain everyone was asleep when she caressed herself in the middle of the night, staring at his silhouette in the dark. Rob then got closer to her; his thirsty eyes fixed on her. Jessica never felt so exposed before, and Rob got so close to her that he caged her against the wall.
Jessica got a bit scared that people in the front building could see them, or that Lara would wake up and catch them red-handed. Rob ran his finger up her arm, making her skin bristle, setting it on fire. Her breath halted at moments when she felt his bulge pressed against her leg through his swimsuit.
Then he pushed his lips against hers as his hands reached down her back, squeezing her butt. Jessica lost her reason, she had been craving for him for so long that her body reacted to him, she slipped her hand inside his swimsuit as their tongues battled it out.
When she pulled his cock out, she landed on her knees, Jessica was impressed with his size and without a doubt, she opened her mouth and took it all inside. "Oh shit," he grunted as she wrapped her lips around his shaft and began to suck him with hunger, his cock was delicious.
Suddenly, Rob gripped her shoulders and pulled her up. He turned Jessica around making her face the building in front and reason came back to her. She fixed her eyes on the old lady having a beer, hoping that she didn't notice what was going on as Rob pulled her bikini to the side, lining his big cock against her wet entrance.
Jessica couldn't help the moan that escaped her mouth when he penetrated her deep and good. "Oh yes!" she moaned as she felt his thick cock stretching her wet walls. Adrenaline sank in again when she noticed the man reading a book and staring that them. "Oh shit!" she said scared of Rob as he began to move his hips against her ass, clapping, "we have some audience."
"Let them all see," he groaned as he fucked her deep and slow. Her eyes were nailed on that man, then Rob started moving faster, it felt so incredibly good she knew they wouldn't last very long. Rob leaned forward, caressing her belly up her tits, he slid his hand beneath her bikini and teased her nipples, then he reached down for her clit.
He began to circle her throbbing clit as he fucked her even faster, deeper and harder. Jessica felt about to lose her mind and then, staring at the man on the front balcony she started trembling around Rob's big cock. Her entire body got tensed and then it started softening as she released her intense orgasm. Rob then started moaning as he released his load inside her, "Oh fuck yeah," he grunted as Jessica recovered moaning his name.
"Oh Rob," she said, feeling his delicious cock pulling out of her filled pussy. Then Jessica noticed the man on the front balcony staring at them, smirking, and then, he raised his thumb at them, in approval.
"I guess we're good live entertainment," Jessica said.