Unveiling Desire: A Forbidden Encounter with My Brother's Friend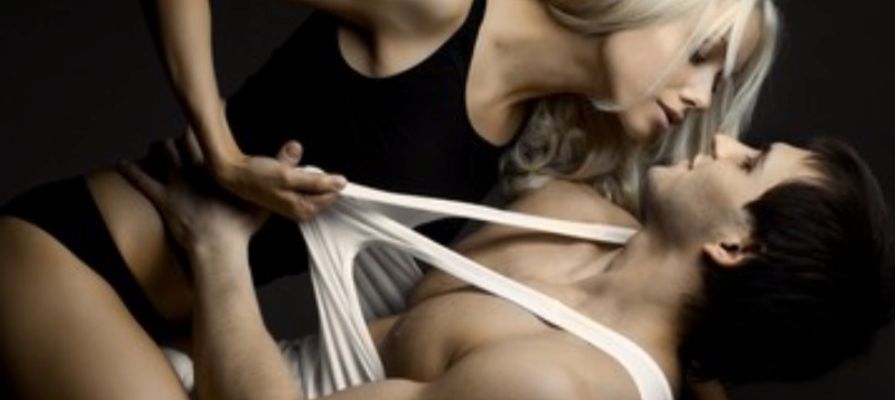 While in her room, Veronika heard laughter and then screams. She, puzzled, went outside to investigate what was going on.
She found her brother Nik, and his friend Leonard, drinking beer and watching the NFL game. Veronika watched, then stepped back. She had always found Leonard attractive.
She left thinking about sexual scenarios with him.
She would stop by later to see how they were doing. She lay on her bed checking her phone to make time. Meanwhile, she smiled, not so much at what she saw, but at what she imagined.
From there they could still hear both voices, but Nik was shouting more euphorically. Veronika figured that by now the beer was affecting her brother.
Yes, that was as sure as she was that she would appear in the living room shortly. After half an hour, silence reigned. Veronika decided to go check on the boys.
As she had imagined, Nik had fallen asleep, a product of the beer, his head hanging to the side… She smiled once more and looked at Leonard who was still conscious.
"It's not like I put up with her too much, don't you think?" Veronika commented pointing at her brother. Leonard laughed at the sarcasm."
"Well, you know how he is." Leonard replied, and took a sip of his beer, but without taking his eyes off Veronika.
She had come out wearing a very revealing top that showed off her cleavage. Leonard rested his eyes there.
The game didn't seem so important anymore, let alone seeing him alone. A great friend was Nik who would invite him over to his place, and he'd fall asleep.
It was light beer, and still, Nik would pass out. Veronika sat between her brother and Leonard and watched TV with him for a while. The game was about to end.
Veronika's idea was to let him march around looking at her tits. They popped out a little, and Leonard could see part of the aureole. How he would have loved to do everything to that woman, who, although she was his friend's sister, was very divine.
Veronika noticed his gaze on her. She had to dissimulate, for she did not want to smile with satisfaction. It was obvious that they were both playing the same dangerous game.
Leonard offered her a beer, and she gladly accepted. It put her in a better mood, and she placed a hand on Leonard' leg.
Things were all too clear. Veronika without delay took Leonard into the bedroom. They left Nik there to sleep off the drunkenness to his heart's content.
"What if he wakes up?" Leonard asked.
"He won't." Was Veronika's reply.
March shrugged and kissed her pulling her to him. He had wanted to do that for a long time. She knew she didn't need anyone to tell her. Leonard parted those pretty lips with his tongue, then buried it in Veronika's mouth.
Leonard's tongue was cold from the beer, but inside Veronika's mouth, it was warm in seconds. She kissed him back, of course, that was what she had wanted. Veronika had one hand on Leonard' crotch, and she squeezed the bulge, which, judging by how it felt between Veronika's hands, was a good size.
She wanted to taste and stopped kissing him to pull down his pants, and indeed, it was a big cock.
She knelt on her knees and quickly, took that much-desired member into her mouth.
Veronika wanted to swallow the cock whole, so she took it in her mouth up to Leonard' balls.
He pulled her hair back, and he pulled her hair back, more like he pulled Veronika's hair, and she did her part by sucking hard, moving her head with almost perfect timing.
She would run her tongue over the most sensitive areas, and then she would go straight down to Leonard' balls. He would cup them against his face, and then she would lick and suck them.
Veronika's tongue was prodigious. Her dexterity far exceeded any expectations.
Veronika couldn't get enough of sucking that turgid cock. She inserted a finger into her pussy, for she was very wet, in the meantime, Leonard was pulling her tits out, and slapping them with brute force.
She didn't say anything, for she liked that and it made her feel like a bitch who was looking for more.
Veronika would do whatever she wanted with Leonard's cock, it was big, but Veronika was creative. She would leave it for several seconds on the side of his cheek, and then she would take it so far down her throat that it moved her tonsils and so on.
Leonard was squirming on his feet from the pleasure of it. Veronika had pulled his penis out, and she masturbated him, while she fingered herself deeper in the center.
This caused her to moan, for this reason, she pulled the very stiff member out of her mouth. Leonard was slapping her ass, and shoving his fingers into her mouth.
Veronika was dropping very thick saliva, and he was picking it up to smear it on her face. Leonard then pulled her to him, ran his tongue over her lips, and then deposited her on the bed.
There he undressed her completely, and kissed her breasts, playing with them, sticking his head in between, and moving on to suck Veronika's nipples.
She stirred with joy, her body responding with great fury. It could not be otherwise, this was Leonard and he had not disappointed her. Leonard spread those sexy legs of Veronika's, positioned himself in the middle, and rested the bare head of his cock at the entrance to her pussy.
He changed his mind and ran it over her swollen clit first. Veronika uttered a moan, and said, "Oh, yes, how divine, go on…" He continued to rub his cock against Veronika's already very swollen clit.
She moaned, and bellowed, already asking for him to penetrate her. Leonard very obediently did so to receive a back scratch only with the tip inside Veronika.
She had not yet been ready for such a cock, so that was an impulse. However, now she was ready, he penetrated her with surges until he was inside her in a very satisfying way.
He stood still for a moment, then fucked her hard. Leonard's moves were to be applauded. Veronika didn't expect him to be so experienced, and she enjoyed every minute of it, moving under him too, scratching him and telling him how good it felt.
He placed Veronika's legs on his shoulders and gave them to her as violently as he could. In that position, Veronika felt unimaginable pleasure. Likewise, she felt very submissive and vulnerable.
She was no longer able to move, and this gave a plus of eroticism to the scene. Leonard sees a low fall on her with force. He had lost his composure.
His movements were accompanied by kisses on Veronika's feet. He licked them but leaving that aside, he fucked her with ardor, with a lot of passion.
Leonard's hips were falling heavy, but in a good way, against Veronika. She was already screaming, and she didn't think it would wake Nik. This didn't happen.
Veronika came hard. He pulled his cock out to let the liquid that came out of Veronika flow out, and then he pushed it back in while watching her roll her eyes. Veronika's pussy spasmed, causing Leonard to cum.
He pulled his member out quickly to squirt all of his warm cum on her tits. Veronika swiped a finger and licked.
He made her suck him some more, as that felt good after he came. Leonard looked at her slutty face, and he was getting turned on again, but they heard Nik calling from the living room.
They both had a good time and came out with big smiles on their faces. First Leonard, then Veronika…