Sleeping With A Stranger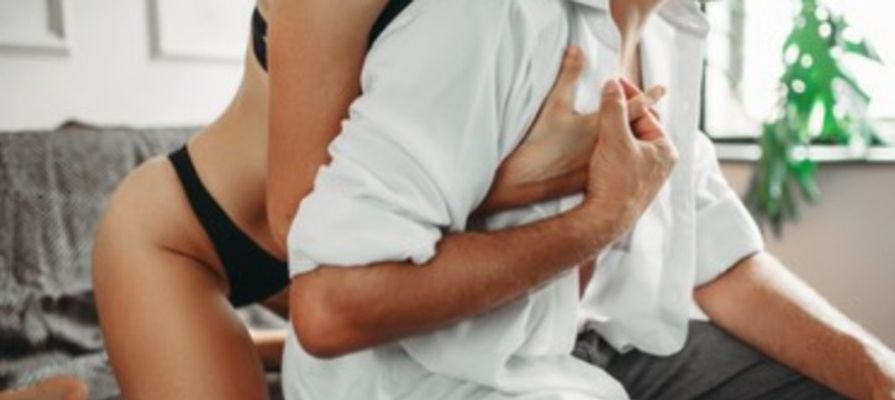 Being raised in a conservative home did not hold me back, I would constantly masturbate to the thought of having sex and exploring new things. I was always the kind of girl who used to think I would always save myself for the man I married, that sex was too personal and special, and it should only be shared with someone you truly love.
When I got to college, everything changed. I eventually lost my V-card with my boyfriend at the moment, it was nothing memorable, all I felt was pain. But then I started telling myself it couldn't be that bad, if people love sex so much it has to be good, and my curiosity led me to do the craziest things I never thought I would do.
That curiosity to find out what was so good about sex woke something in me that I didn't know I had, a thirst for new sensations, a hunger for pleasure and lust. I tried to be the saint everyone expected me to be, for my family, for my boyfriend who I thought I would marry someday, but the truth is I was insatiable, I wanted more, and I couldn't settle with just one man.
I couldn't give myself to just anyone, it scared me too much. One night, talking to my best friend she said she once had sex with a stranger, she confessed to me, it was the greatest experience she ever had, because she knew it was safe. I got incredibly curious about it.
She told me about this dating site in which people were only looking for sex, they would upload a medical test to assure they were safe, and there was a contract to sign before actually doing it. It was very private, like a secret society. Then she said to me, she didn't have to apologize for anything, that she was herself all the time, to the fullest, exploring the deepest and darkest desires she could never experiment with her husband.
The more she told me about this, the more I wanted to know. I started doing my own research and found the site, I made a profile and set up all my documents. There were several men in there, very attractive, it worked like a Tinder but more sophisticated. Then I matched with a guy I really liked, he had a rock and roll look I truly loved.
Long hair, built body, he was very sexy. The company makes sure the people who make a match go to their facilities to proceed with the "business". They only sent the address once both parties agreed to it, and my match agreed.
I was very nervous when I walked into the facilities lobby. A blond lady was behind a counter, she gave me a contract to sign, basically stating that it was a secret society, that they were all discreet about it, and that no personal information should be shared at any moment. Once I signed it, she gave me a key with the number 82.
I followed her to the elevator, then she pressed the 8th floor button. My hands were starting to sweat, then I walked out of the elevator and found my door. I opened it and there he was, waiting for me.
He smirked at me as I closed the door behind me. Then I walked towards him, controlling my nerves, he walked around me, examining my body. Then he stood in front of me, his green eyes show at my browns. "Undress," I commanded him. He started unbuttoning his shirt as I took off my coat. We both stared at each other as we unveiled our bodies for the other to see.
We both remained in our underwear, I placed my hand on his shoulder and teasingly stepped forward, he thought I would kiss him, but I ended up biting his shoulder, playfully. He then took my neck and started kissing me, I felt his tongue delving between my lips, seeking for mine. I kissed him back; the texture of his tongue was delicious.
Suddenly, he placed his hand right above my cunt and teased me through the fabric of my panties. Then he placed me down on bed and as I delved my fingers in his hair and pulled from it, he removed my bra and squeezed my breasts together, licking my nipples. I gasped; I was so turned on by his touch, I couldn't help twitching beneath his tongue. Then he reached for my sex, delving his delicious tongue between my lower lips.
The way his mouth felt, tasting everything around was incredibly arousing, I was losing my mind. The jolts it sent through my nerves, right up my back and down at my core, were beyond words. Then he moved up, straddling my face. I pulled down his trunks and didn't waist a second in tasting his cock. I licked his head, tasted the pre-cum already leaking from his head, and it tasted so good. There I was, sucking him like I never sucked my boyfriend before, I didn't care if I looked like a hungry whore.
Then he laid on his back and I straddled him, he placed his hands on both my buttocks and I held his hard cock against my entrance, then I slowly impaled myself on him, lowering my body to meet his base. I felt his cock deliciously sliding inside me, teasing my wet walls and making my body tremble around it. I moaned with him when I felt all of him inside me, I rocked on his crotch, and then I started moving up and down.
He pinched my nipple as I moved, clenching his jaws, it felt so good I even slapped him, encouraging him to fuck me hard. He gripped my hips and fixed me in place as he moved his hips upwards as fast as he could. I couldn't believe how good he fucked me, and then I found out why everyone likes sex so much, I felt my own heat releasing straight from my core and intensely radiating to the rest of my body.
I moaned loudly as he kept on fucking me through my orgasm. When I recovered, he kept on fucking me hard, and then he said he wouldn't stop until I couldn't take it anymore.
I don't know his name, where he lives, I don't know anything about him, but he is the best lover I ever had. I don't think I could ever have sex with my boyfriend the way I do with him.