Cheating On Her Husband During A Time Off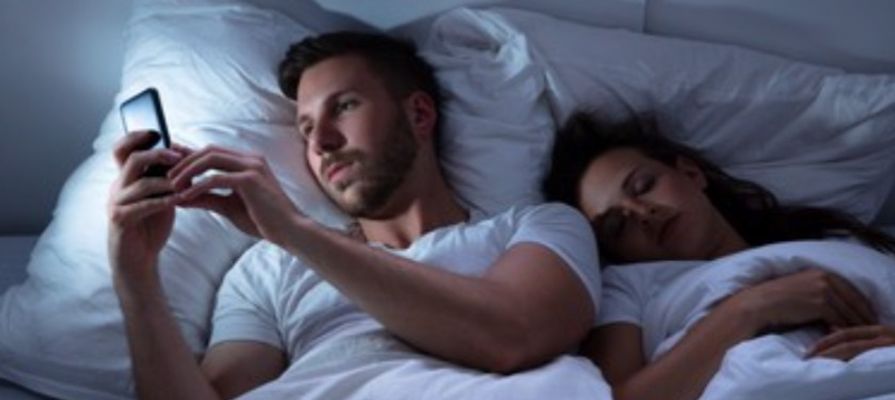 Hanna had no idea of the things that would happen when Chris left a couple of weeks ago. He said he was tired of the routine and needed time to think things through, so taking the chance that his work sent him away for a couple of weeks, he decided to take some distance. He packed his stuff and left... just like that. Hanna was also exhausted, always hoping for the best, working hard to keep him happy, making an effort to maintain the house clean and perfect, and every time she wanted his attention, he would always turn her away.
Chris leaving was like a breath of fresh air for her, she needed it, but although she tried to play tough, she was breaking inside, and she still loved Chris. One night, as she shed a couple of tears thinking that Chris might never come back home, she decided to call Jared.
"Hey," she said trying to control her tears.
"Hey, what's up?" he asked. Jared had been her best friend since college and even though she always thought he was incredibly handsome, nothing ever happened between them. He knew Chris left her, so he had been supporting Hanna for a while.
"What do you do when you've just been dumped and are drowning in your tears for the rest of the night?"
"Oh Hanna, I never cry," he replied with that manly voice she loved so much, "generally I just put my shit together and fuck someone else."
"Is not that easy," she replied.
"Don't be your own obstacle," he said, and after a pause, Hanna heard his voice again, "I'll be there in a blink of an eye, just wait for me."
Hanna waited for a while, she stared at herself in the mirror, her hair was a mess, and she was still in her pajamas, but she wasn't in the mood to get dressed. Still, she made a light effort to look better, she brushed her hair, applied a little blush, and changed her pants for jeans, although, she kept her hoodie on.
After a couple of minutes, the doorbell rang. Jared was standing there, with his strong arms crossed, his head tilted to the side, and showing that strong chiseled jaw Hanna loved so much. Hanna walked back, allowing him to walk in.
"I know, I must be stupid, crying over Chris when he's probably fucking someone else on that trip," she said but then, Jared placed his hand on her shoulder, getting her attention.
"If it's easy for him, why isn't it easy for you?" he asked.
"I guess you're right."
"Let's fix it right now," he said. Hanna was confused and then Jared gripped her waist and tugged her into him. Hanna never felt a rush of adrenaline like the one he made her feel right at that moment.
"What are you doing?" she asked him, her breath choppy.
"I'm teaching you that cheating is quite easy, you just have to want it, and I know you want me, maybe not as much as I have been craving for you." Then he pressed his lips against hers, sending a rush of fire right down her core. Hanna never felt so alive.
As they kissed, the gentle touches became a desperate need to get undressed. She pulled up his shirt and he got rid of her hoodie. Then she started undoing his jeans as he pulled down her bra and exposed her tits to his hungry eyes. Without wasting a second, he took a nipple inside his mouth and teased the other with his hand.
Hanna loved every second of it. She slid her hands through the waistband of his trunks and let his jeans and underwear fall silently right at the entrance of the house. She had never done anything like that with Chris, and the excitement was making her feel alive.
When she exposed his cock, she couldn't believe his size. She halted in awe as she got on her knees, ready to take his thick dick inside her mouth. Locking gaze with his eyes, she opened her mouth and licked his head, then she had to stop for a second as she tasted his great flavor.
Her hand gripped his cock and the other slid inside her panties, she was so wet. She started moving in and out of his length, tasting everything, not leaving an inch untouched. Her tongue traveled all over his shaft and swirled on the head, making him grunt in pleasure.
Then he gripped her shoulders and led her to the dining room right next to the entrance. As she lay on the table, he removed her panties and slid his tongue through her slit. Hanna couldn't believe how much she needed it, the sensation his tongue provided was beyond imagination. Just knowing it was Jared and that she was married to someone else made the experience something else.
He tasted with hunger and she loved it. He flicked his tongue over her clit, sending shivers down her spine and adding to the fire building up in her core. But then, he stood up, positioned himself between her legs, and entered her without a warning. Hanna was in ecstasy, feeling his thick cock stretching her insides had her on edge.
Jared started moving back and forth inside her, it felt so tight she was starting to lose control. Nothing ever felt as good as his cock inside her. "You're so fucking hot Hanna, I'm gonna cum," he groaned.
"Cum inside me," she cried, and right when she felt his cock throbbing hard against her wet walls, she lost it. Her orgasm exploded and expanded all over her body, she quivered and quaked on his cock as he released his warm load inside her, he filled her up entirely.
"Oh fuck! Yes!" she cried; Jared grunted in pleasure as he held her hips pressed against his crotch. Then he pulled out and let himself fall on a chair. Hannah felt his cum sliding inside her.
"I wouldn't mind doing this often," he said.
"I'm glad we're on the same page," she replied, with a smile on her face.