Forbidden New Year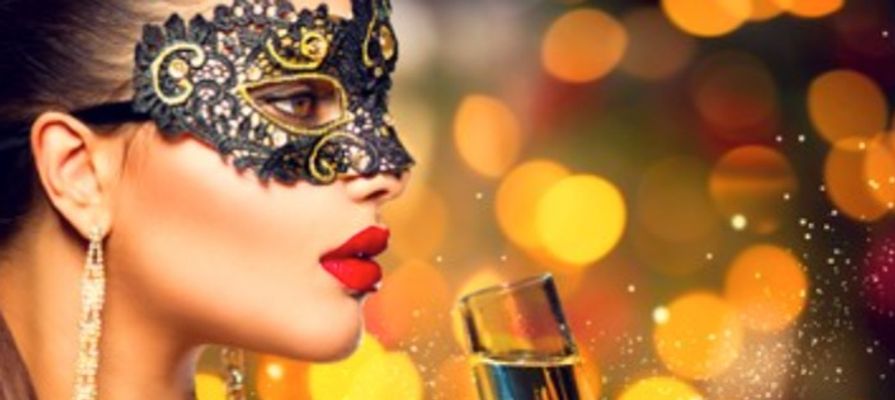 London's New Year's Eve is always magical, a moment to share with my boyfriend, but this year he had to travel for business, you can't imagine how upset I felt when he told me he had to go.
I couldn't catch a flight to Bristol on time to spend the holiday with my family. So, I had to settle in my apartment, all alone.
A couple of days before New Year's Eve my boyfriend called me saying Rob, his best friend, was in town for business and was going to spend the holiday all by himself, so he suggested me to invite him over, and keep each other company.
I thought it was okay, so I invited him over to cook dinner and spend the night together. That night he came over, it had been years since I saw Rob, because of his lifestyle my boyfriend and him almost never saw each other, but they kept in touch.
Imagine my surprise when I opened the door and found this tall, built man, with a couple gray hairs decorating his head. He certainly didn't look like the chubby guy I met years ago.
He settled in the kitchen, "You don't mind if I work a little, right? I have a report to finish before 9."
"Sure, no problem," I said, straightening my dress.
My kitchen is not divided from the dining room, so I could perfectly see him from where I was and he looked so good. "Do you want some snack?" I asked him.
"No, I'm good, I'll just wait until we eat."
I continued cooking when my phone started buzzing, it was my boyfriend, "Hey baby, how is it going?"
"Good, I'm a little exhausted, but I'm fine," he replied.
"Rob is here, would you like to talk to him?"
"Sure... put me on speaker," he told me and I did.
"Rob!"
"Hey Ash," rob said from his seat.
"I hope you have a wonderful new year, just don't fuck my girlfriend, okay?" he suddenly said and my jaw dropped.
Rob stared at me, serious, I felt so uncomfortable, "Have a great new year, mate!"
What the fuck was that? I thought as Ash hung up. Then came the awkward silence. I was frozen in the kitchen, uncomfortably pouring dressing to the salad.
"That was unnecessary," Rob suddenly said. "Why would he say that anyway?"
I nervously smiled, "I don't know, Ash can speak without thinking first."
"I know Ash, he wouldn't say something like that if he didn't think you could be attracted to me."
What? Did Rob just say that? I mean, he does look hot as hell, Ash is good-looking, but Rob completely turned into an eye candy. But it doesn't mean I'm going to cheat on Ash, I love Ash...
I just stayed quiet, but then Rob stood up, and walked up behind me. I got nervous when I felt him so close to me, he turned me around and with his intense blue eyes nailed on mine, he placed his hands on my belly and moved them up my breasts.
My breath intensified as he slid my dress up my head, leaving me in my underwear. I cannot tell how turned on I was, how wrong this felt and how sexy I thought Rob was for making such a bold move, then he lifted me up and sat me on the counter, spreading my legs.
He pressed his pelvis against my center and I felt his hard cock against me. It felt so big, so... I couldn't do this, I pushed him away and ran to my bedroom.
How could I do this to Ash?! But then I heard Rob walking towards the bedroom, "I can't... Ash..." I said between gasps, but Rob slowly started taking his clothes off: he unbuttoned his shirt and showed me his chiseled torso, it was phenomenal, then he pulled down his pants, remaining in his trunks.
His bulge was big, and I gasped when I saw it. He walked up to me and slowly took off my bra, then he cupped my breasts from behind and gently squeezed them. I felt so wet and confused.
I pushed him away again and locked myself in the bathroom, I couldn't do this, this was Rob, my boyfriend's best friend, but then, I wanted to know, I wanted to do it, so I unlocked the bathroom's door and walked outside.
Rob was there, sitting on the bed, and I instantly went towards him, straddled him and kissed him. He lifted me in the air and laid me on the bed, he removed my panties and sank his head between my legs.
"Fuck..." I moaned when I felt his tongue moving around me, tasting me, I've never felt so horny before, and I think Rob knew I was burning for him.
Then he took off his trunks and climbed on bed with me, he turned me around and straddled me, spreading my buttocks, I felt his big fat cock against my entrance, and without warning, he entered me slowly, pushing his cock as deep as he could.
"Oh... fuck..." I gasped, feeling every inch of his hard cock throbbing inside me. How could he feel so good? How could he feel so much better than Ash?
Robs started moving, going deep and hard with each thrust, causing me to lose my mind over him, my eyes rolled in pleasure and sounds came out of my mouth without much sense.
I felt his balls hitting my clit as he fucked me from behind and it was so good, Rob made me cum so fast and so hard, it never happened to me that quick before.
Then he turned me to the side and kept on sliding his cock deep and relentlessly inside me. I can't remember how many times I came around his cock, but I can say that we received the new year fucking, humping like horny rabbits until the sunrise.
Rob finished inside me, and it felt so good I wanted more; I wanted him to fuck me every day. I feel so confused, I feel like a traitor, and I'm scared Ash finds out.