Disciplined by a stranger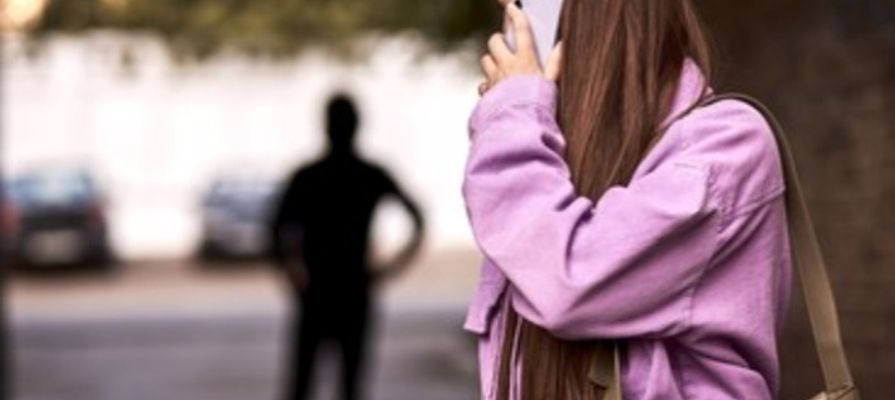 My name is Emma, and I could say I was a little spoiled brat until I got disciplined in the most unexpected way.
When I turned eighteen, my mother threw me the most sparkling party, all my friends were there, and I was even wearing a sparkling crown my mother gave me for the day. It was very fun, but it all ended when that same day, my precious mother threw me off the house.
She said "go get a job and learn how to live, I'm not giving you any money, and I'm not giving you credit cards anymore." That was the day in which all of my dreams got crushed.
I didn't know how to cook, how to do the dishes, or wash the clothes, I had been spoiled my entire life! I had no idea how to do anything at all! This was quite a surprise for me, I thought my mom loved me.
I'm not the most skilled person ever, I'm not a good painter, I'm not good at poetry, not even yoga nor meditation, but I try my best. I love dancing and theater but after auditioning several times without success I sort of gave up on it.
Lucky me, I found a job as a saleswoman, when my mother kicked me out, I met these tow lovely guys willing to give me a job if I sucked them, so I did, no shame in that, I like easy things.
During one of my visits to sale cable TV, something basically extinct because of streaming services, my next possible client was a woman, Kay.
I rang the doorbell and soon, she opened up. I was stunned, I've never seen such a beautiful woman before, she was blond, tall, blue eyes and hot, but what had me choking on my own saliva was the way she was dressed, or rather the lack of clothes on her.
She had a black sheer robe, and very small underwear on her. "Are you selling anything?" she asked me after remaining in silence for a while.
"I... I'm... yes," I stuttered.
"Come in then," she said and opened the door for me. I walked in, swallowing hard, and then I realized the stuff she had in her living room: leather outfits, whips, chains, belts with spikes... I was speechless, I don't think this was this woman's home, and I got so curious.
"I'm not a lesbian, but there was something about this woman that I wanted to try. I walked behind her, with my eyes wide open as she led me into what I think is her dungeon/office.
She stood in front of a shelf with whips of many shapes and colors, she started flexing them, testing their strength. "There's water on the table if you're thirsty."
I was, certainly, so I walked towards it and then, she picked up a whip and whipped it in the air. It was so sexy, so tempting. I took the glass in my hands and debated myself whether I should be a bad girl or not...
I dropped the glass, smashing it on the floor, causing her to instantly turn and see me. She was serious, I placed my hands behind me and stared at her, "oopsie," I said, smirking slightly and testing her.
She walked up to me, grabbed me by the neck and dragged me to the bed in the middle of the room. "I don't like strangers breaking my things," she said, holding my chin.
Suddenly she forced me to get on my fours and spanked me hard, I moaned, it felt so exciting and hot, "What do you do when you break people's things?" she asked and spanked me again.
"I... Apologize," I said.
"Yes, and you will apologize to me properly," she made me stand up, unbuttoned my pants and slid them down along with my panties, then she pushed me on the bed and spread my legs wide.
She gently slapped over my cunt, making me jump in place, and then she swiped her tongue over my slit and rubbed my wetness with her fingers. I watched her eating me mercilessly as I quickly reached a peak.
"You're gonna make me cum, yes!!" I moaned, and then she completely stopped, edging me.
I tried to reach my clit and rub it, but she slapped my hand away, "you're being punished, you don't deserve to cum!" then she slapped my clit and continued to lick me again.
She pushed her fingers inside and suddenly, she started rubbing my walls relentlessly, I felt the heat building up greatly inside me until I couldn't hold it anymore. I never squirted before, but this woman took me to a pleasure I've never experienced before, I started squirting my orgasm out loudly and forcefully.
"I didn't say you could cum!" she shouted at me, and then she slapped my cunt five times before sitting on my face, "Now eat me, and you'd better do it good if you want me to forgive you."
I felt her scent filling my nostrils, and her taste flooding inside my mouth, she tasted so good. Then I felt her torso resting on my body as her mouth reached between my legs. I started swiping my tongue through her slit as if she was a lollipop.
"Mmm yessss... you have such a skilled mouth," she moaned, and then her hips started moving against my mouth, seeking more pleasure.
We ate each other out, she edged me a couple more times, but the hottest part was having her rubbing her cunt against my pussy, it felt so different from anything I experienced before.
Her wetness combined with mine, and it was amazing, we scissored until we couldn't take it anymore, she had an orgasm right on my pussy, squirting her pleasure right on me, and seeing her so turned on made me cum against her.
As soon as Kay recovered, she spanked me ten times, because I failed in asking permission to cum, she still doesn't forgive me for the glass I broke, but she said she would if I came back the next weekend.